Welcome to The School!
Fish make wonderful pets, and are much easier to care for than you might think. In fact, you can care for your fish tank in less time than it takes to walk your dog every day! Now you can learn all about fish care from the experts. Take our free training courses today.
If you are new to keeping fish, then start with "The Basics". Had some experience but would like to brush up? Then our "Advanced" courses are just right for you.
( PLEASE NOTE: The Fish School is created in Adobe Flash which is no longer supported, you are able to use these lessons, by installing an extension that is available below.  This product is just a bowser extension to enable support for Flash again.)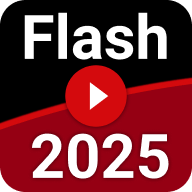 The Basics
Advanced

Just starting out? You will find more information and guides on setting up your new tank by clicking here.